Web Content Display
Web Content Display
Informative book of Bachelor's Degree in Nursing 2020/21

Informative sessions for future students Degree in Nursing
Due to the current situation, the information sessions of the Degree in Nursing 2020/2021 have been rescheduled for the following dates which are subject to possible changes depending on the evolution of the pandemic.
June 23, 2020 at 12 a.m.
June 25, 2020 at 4 p.m.
July 13, 2020 at 12 a.m.
July 16, 2020 at 4 p.m.

It is necessary to request reservation of place to the electronic address secretariaeui@santpau.cat indicating the name of the interested person, , and also the session that wants to attend.
* It will not be possible to attend the open session accompanied, in case it is wanted, the companion will be able to wait outside the school.
The sessions will be held in classroom 3 of the EUI-Sant Pau
C / Sant Antoni Maria Claret, 167 (Entrance next to the Church)
08025 Barcelona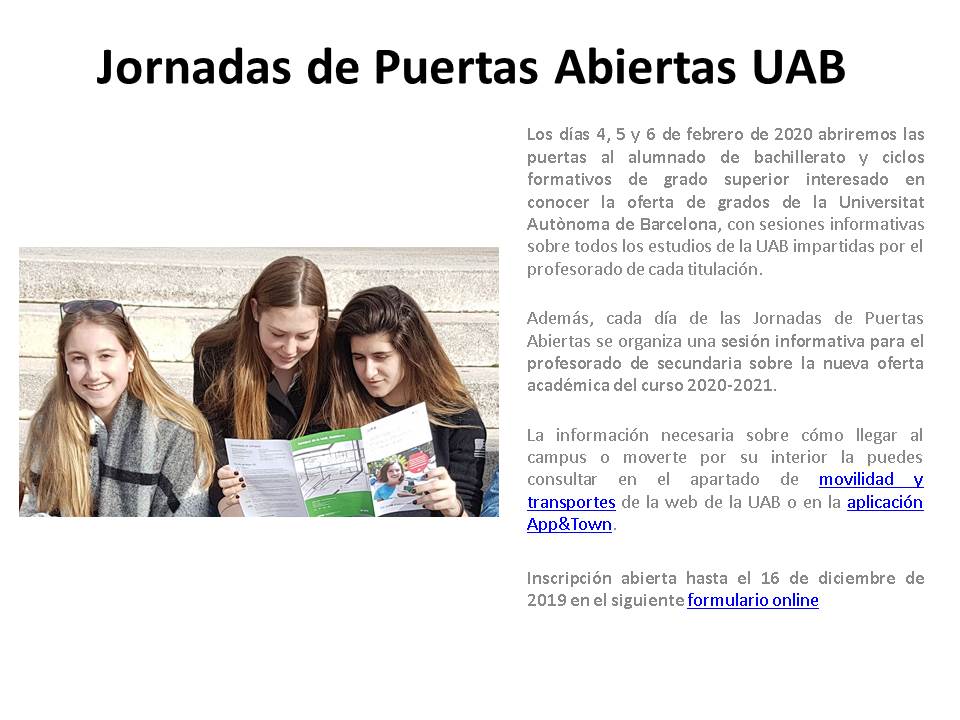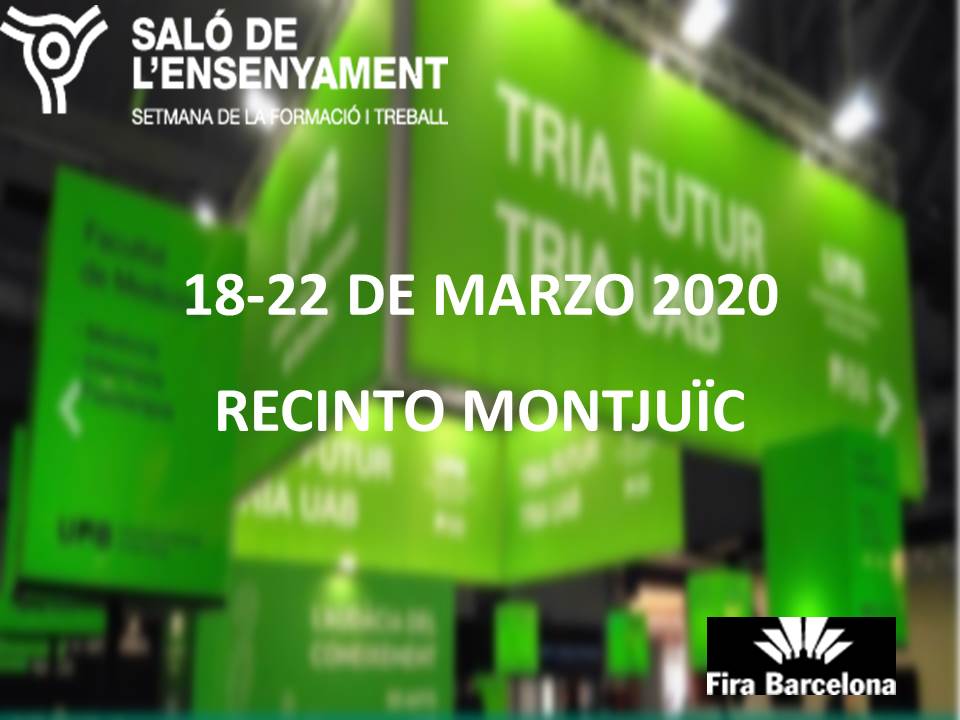 Web Content Display
Web Content Display
Useful Information
Academic and Administrative Management Secretary of EUI
Academic Management Staff
Edna Carballo
Sara Farré
Raquel Pujol
Magdalena Sánchez
Neus Taribó