Web Content Display
Web Content Display
Masters Course 2023/2024
Informative book Masters course 2023/2024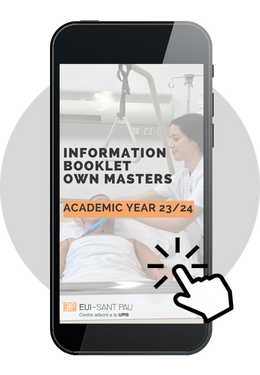 Informative sessions for future students of Master at EUI-Sant Pau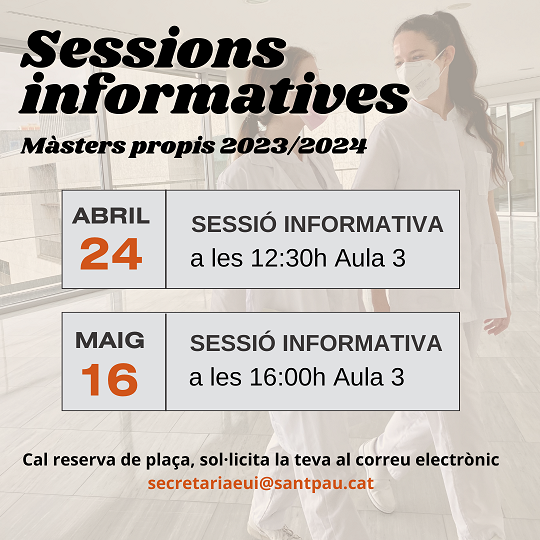 Those interested can attend one of the information sessions scheduled in order to clarify any pre-registration questions.
It is necessary to request a place reservation at the email address secretariaeui@santpau.cat indicating the name of the interested person, and also the session you want to attend.
Virtual fair of masters, postgraduates and doctorates UAB 2023/24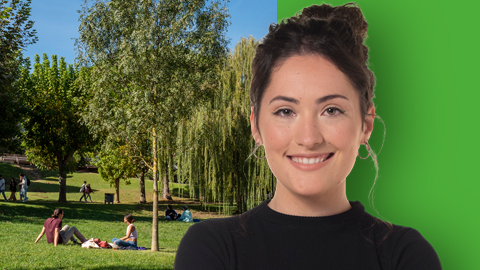 Between 20 and 24 February 2023, the university masters, masters and diplomas of permanent training, specialization courses and doctorates of the UAB organize information sessions for each program. The master's, postgraduate or doctorate coordinator will make a short presentation and, in addition, you can ask him or her questions, resolve doubts, meet your future professors or your future classmates.
Saló Futura 2023/24

The future Show will return to the Montjuïc venue on March 17 and 18, 2023, the show focused on discovering all the possibilities of continuing training for those who want to study a master's or a postgraduate degree.
For more information, see the website
HOSSPAU Menu
HOSSPAU Menu
Web Content Display
Web Content Display
Useful Information
Academic and Administrative Management Secretary of EUI
Academic Management Staff
Edna Carballo
Sara Farré
Raquel Pujol
Magdalena Sánchez
Neus Taribó