Web Content Display
Web Content Display
Masters course 2022/2023
Informative book Masters cours 2022/2023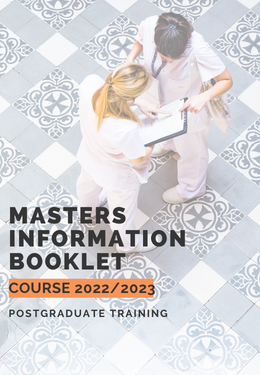 Informative sessions for future students of Master at EUI-Sant Pau
Those interested can attend one of the information sessions scheduled in order to clarify any pre-registration questions.
Due to the current situation, the information sessions of Master 2022/2023 will be held virtually through the Zoom platform.
It is necessary to request a place reservation at the email address secretariaeui@santpau.cat indicating the name of the interested person, and also the session you want to attend, once the reservation has been confirmed, the room ID will be sent to so as to be able to enter on the agreed day and time.
Dates and times of the virtual sessions:
Psychiatric nursing and mental health

By Seyla de Francisco -

April 28 at 10 a.m. // May 26 at 4 p.m.

Oncology Nursing

By Adelaida Ramos -

April 20th at 10am or 4 p.m. // May 23rd at 10am or 4pm

Intensive Nursing

By Antonio Torres -

March 30 at 12 noon // April 27 at 4 p.m.

Gerontological and Geriatric Nursing

By Elvira Hernández - April 20th at 10am or 4 p.m.

Advanced care nursing for the person with cardiovascular problems

By Maite Ricart -

April 27 at 12 noon // May 24 at 3 p.m.

Nursing care for children and adolescents

By María Serret -

April 7 at 10 a.m. or 6 p.m. // May 17 at 10 a.m. or 4 p.m.

Perioperative Nursing

By Beatriz Campillo -

April 21 at 3 p.m.
** These dates may be modified or extended and will be published on the website
---
Virtual fair of masters, postgraduates and doctorates UAB 2022/2023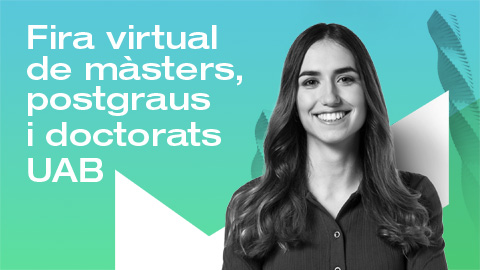 Are you thinking about getting a master's degree or a postgraduate degree and you haven't decided yet? Would you like to chat directly with each program coordinator to ask questions and resolve questions?
From 16 to 20 March 2022, the official master's degrees, master's and postgraduate degrees, specialization courses and doctorates at the UAB organize information sessions for each program. The coordinator of the master's degree, postgraduate degree or doctorate will give a short presentation and you can also ask questions, resolve doubts, get to know your future teachers or your future classmates.
---
Saló Futura 2022/23

The future Show will return to the Montjuïc venue on March 18 and 19, 2022, the show focused on discovering all the possibilities of continuing training for those who want to study a master's or a postgraduate degree.
For more information, see the website
HOSSPAU Menu
HOSSPAU Menu
Web Content Display
Web Content Display
Useful Information
Academic and Administrative Management Secretary of EUI
Academic Management Staff
Edna Carballo
Sara Farré
Raquel Pujol
Magdalena Sánchez
Neus Taribó