Campaigns
Campaign: 25N, International Day for the Eradication of Violence against Women
Of all the forms of male violence, sexual violence is the most prevalent, the most invisible and the most naturalized. All this makes sexual violence the epicenter of patriarchy and this 25N we want to highlight it.
The Department of Equality and Feminism is launching an educational campaign to build a new common sense, 'For a new culture of consent'.
At EUI-Sant Pau we care about people and adhere to the culture of consent. We report all types of gender-based violence.
#25N International Day for the Eradication of Violence against Women.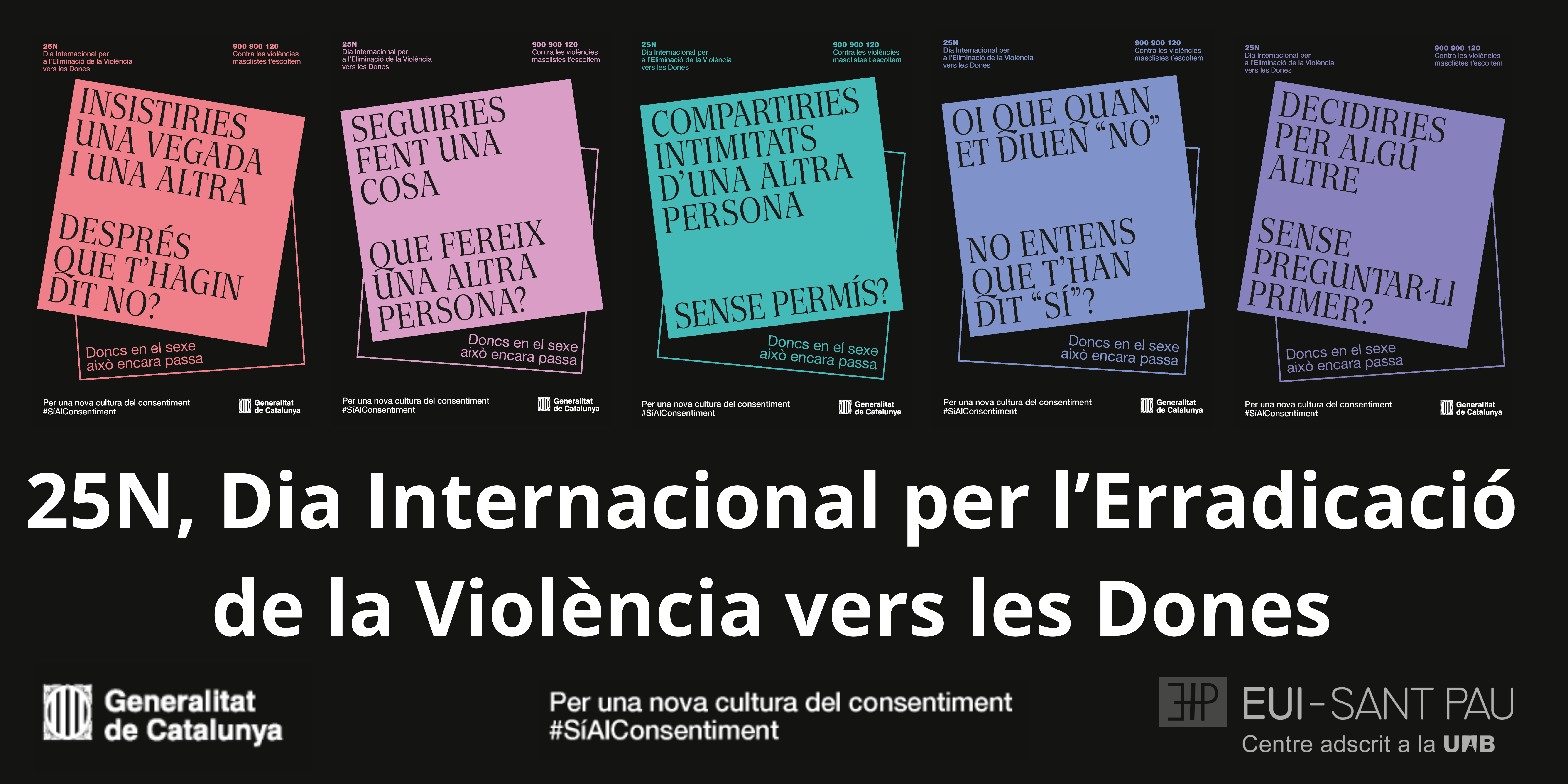 Campaign: We respond to Gender Violence
The UAB makes available to its community a set of resources to address and act in situations of sexist and LGBTI-phobic violence that may occur in our university. The main instrument is the Protocol to prevent and act against sexual harassment, harassment based on sex, sexual orientation, gender identity or gender expression, and gender-based violence.