Web Content Display
Web Content Display
Informative book Masters cours 2020/2021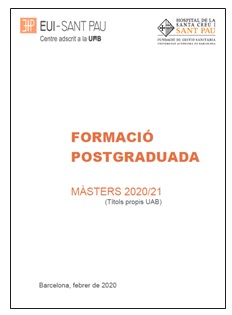 Informative sessions for future students of Master at EUI-Sant Pau
Interested persons can attend any of the scheduled information sessions to clarify possible doubts before pre-registration.
Dates and times:
• March 4, 2020 at 12 p.m.
• May 21, 2020 at 4:00 p.m.
You have to tender a reservation of space in the electronic address secretariaeui@santpau.cat indicating the name of the person interested, number of companions, if it is the case, and also the session you want to attend.
Salón de los Masters y Postgrados "Futura"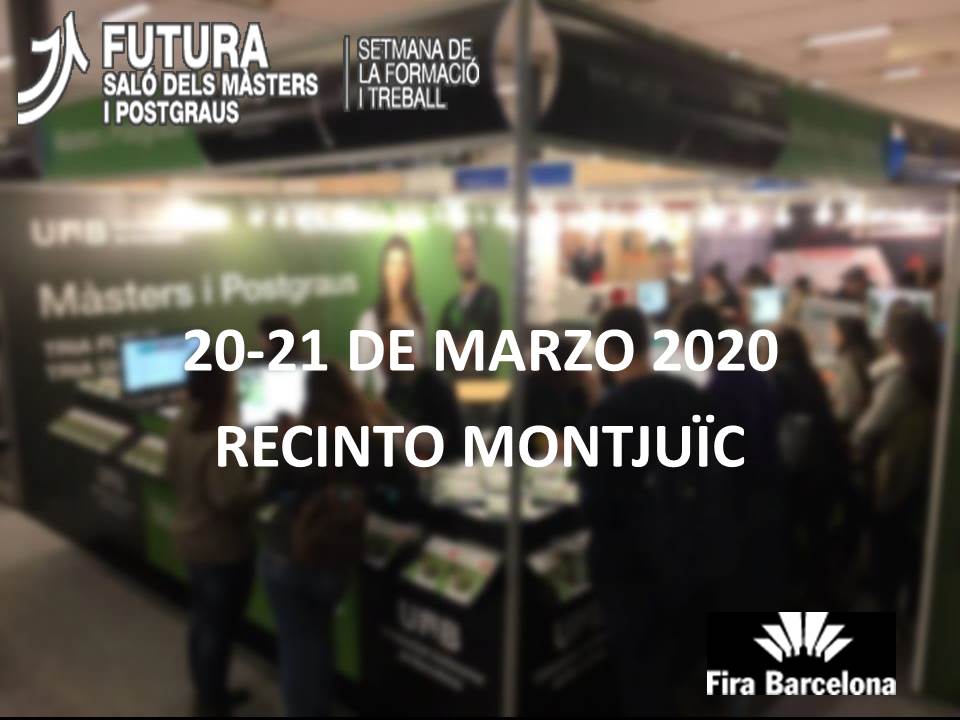 HOSSPAU Menu
HOSSPAU Menu
Web Content Display
Web Content Display
Useful Information
Academic and Administrative Management Secretary of EUI
Academic Management Staff
Raquel Pujol
Magdalena Sánchez
Neus Taribó
Edna Carballo
Sara Farré