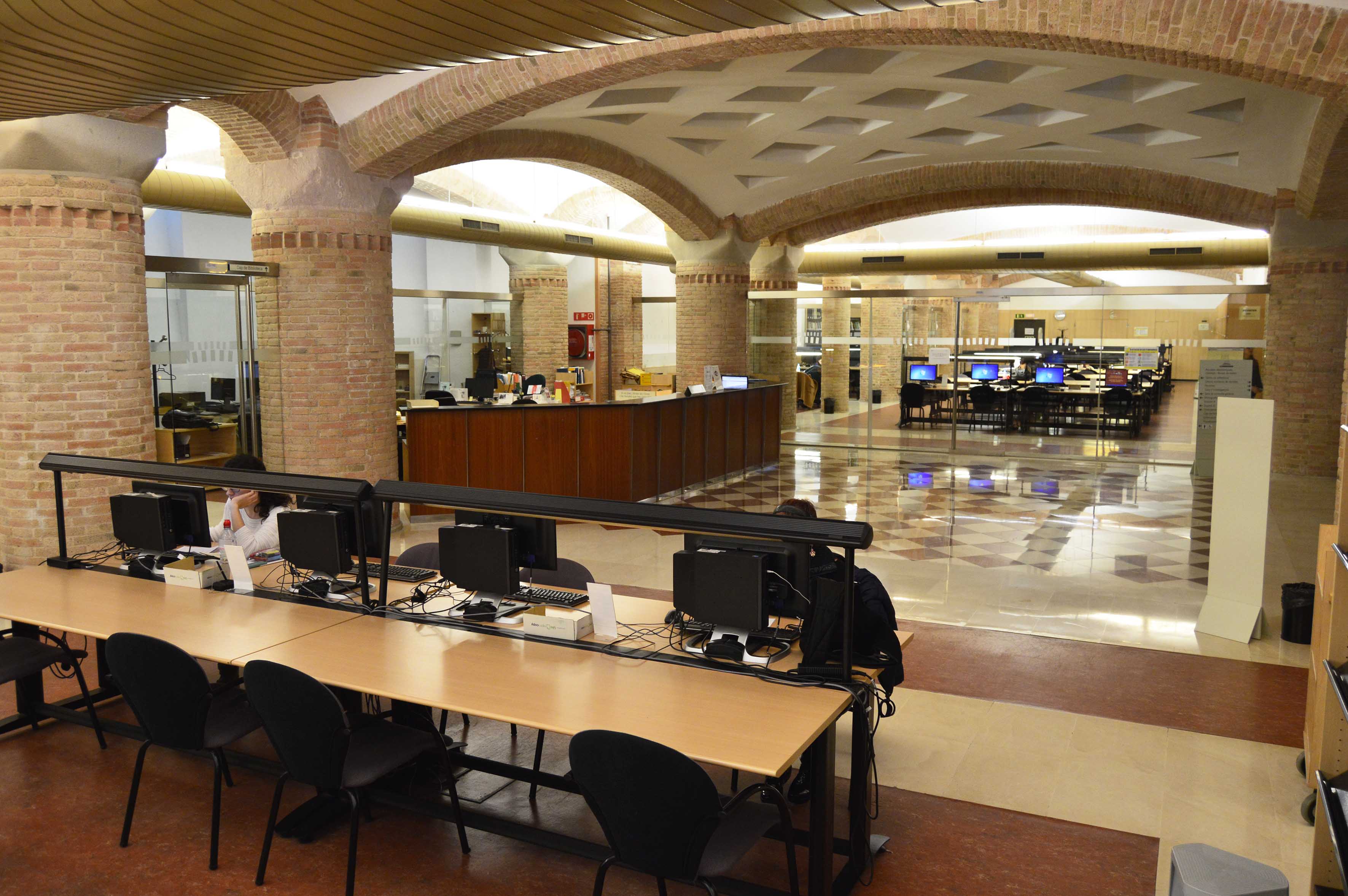 Library
The Library Josep Laporte, integrated into the Library Service of the UAB, supports teachers, researchers and students of the Faculty of Medicine of the Autonomous University of Barcelona, ​​of the University School of Nursing of the Hospital de la Santa Creu i Sant Pau, the Fundació Salut i Envelliment UAB, and the Serveis d'Idiomes of the UAB.
Services
Loans and Document Obtaining Service
User training
Study rooms
Support for Teaching and Research
You can check all the services we offer in: https://www.uab.cat/web/libraries
To know more, we recommend you visit: First time in the library
Spaces and equipment
• Area: 1,370 m2
• 152 Reading points
• 10,000 volumes
• 10 Consultation and/or work teams
• 3 study rooms in groups or individually equipped with a computer for consultation and/or work
• Photocopier - self-service printer (on the upper floor)Wi-Fi
Adress and contact information

AUB - Casa Convalescència
C/ Sant Antoni Ma. Claret, 171 - 08041 Barcelona
Tel. 93 433 50 40
bib.laporte@uab.cat
Schelude
From Monday to Friday from 8.30 am. at 8:30 p.m. July, from Monday to Friday from 8.30 am. at 8:00 p.m.
Holidays, Easter, August and Christmas, closed.